Marty Jacknis:
Accomplished Speaker
Top Sales Performer
Thought Leader
Author
Entrepreneur
Results-oriented Trainer
Highly interactive Consultant
Teacher and Facilitator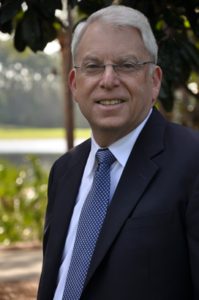 We approach problems and opportunities in a unique fashion. We use professionals who have long and successful track records in their respective areas of expertise. These are individuals who have taken the time and gained the wisdom to produce actionable insights from systematic introspection.
In addition, we use a process approach to understand our clients' current challenges, opportunities, systems and methodologies. Then we develop a customized strategy for going forward that incorporates tools for continuous analysis and improvement.
During our engagements we offer unique strategies, tactics, and execution strategies and techniques that enable our clients to gain and maintain a competitive advantage in their chosen markets and endeavors.
Biography
Marty Jacknis is President of Opportunity Maximizers and has been described as the "Ultimate Opportunity Maximizer." He is nationally recognized as an expert professional speaker, educator, consultant, executive coach, and innovator in the field of management, marketing and sales. Marty has helped Fortune 500 companies as well as start-up firms maximize their sales and marketing efforts through the application of unique strategies, tactics and execution techniques designed to enhance their business generation processes and sales channels.
Prior to starting Opportunity Maximizers, Marty was a principal of Calico Cottage, Inc., the world's largest supplier of fudge making equipment, ingredients and merchandising expertise. Marty enjoyed an eight-year tenure at IBM, where he was consistently ranked in the top 2% of the national sales force. Marty was also a founding officer of a start-up manufacturing, consulting, training and software organization that was ranked the sixth fastest growing private company in the U.S.A. by Inc. Magazine.
Marty has authored various articles featured in INC., Success, Sales & Marketing Management Magazine, Manufacturing Today, Management Today, and was a contributing author for Basic Sales Skills, a sales certification textbook. Several of his articles are available in the "Resources" section to view or download.
Like a lot of great speakers, Marty can make people laugh, cry and feel good but he always offers so much more. Marty is an interactive and highly motivational speaker who offers unique results and action oriented strategies, tactics, execution techniques and insights attendees can immediately apply to their business and personal life. To Marty, it is all about insightful, predictable and repeatable results!
Ron Beilin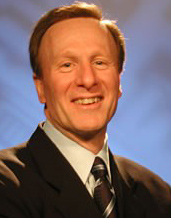 Ron Beilin is President of Opportunity Inc. He has over 30 years experience in finance, strategic planning, organizational development, sales, and management. His areas of specialization are in: finance, management development, mergers and acquisitions, sales, and strategic planning.
Ron has consulted with hundreds of companies in most industries over the past thirteen years. Prior to his consulting career, he was the Chief Executive Officer for companies ranging from start-up to $100 million in sales, and held functional unit head positions with a Fortune 100 company. Specifically, he served as Manager of Manufacturing for Bristol Myers, President of the Charles Batchelder Co., President of the Bostford Chemical Co., President of CFO, Inc., Vice President and Partner of Results Marketing, and President of Beach Investment Group, Inc.
Through his 30 years of business experience, Ron has been able to guide small businesses through various phases of growth. He has assisted in developing working strategic plans, hiring and developing a management team, driving profitability, creating processes, coaching CEOs, developing culture, and motivating organizations. Ron also assists owners in their merger and acquisition programs or in selling their businesses. Ron believes that results are the most important outcome of any assignment. He consistently achieves this with a common-sense approach to planning, goal setting and problem solving. Ron has been appropriately labeled a 'CEO's alter ego' by many of his clients because of his range and depth of practical business knowledge, good judgment, insatiable drive for results, and desire to get things done.
Gerri Knilans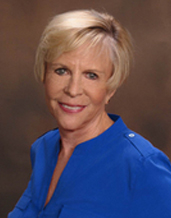 Gerri Knilans is President of Trade Press Services, a specialized marketing communications and media relations firm. As professional business-to-business writers, Trade Press Services develops content for client-authored articles, white papers, case studies, blogs, books, newsletters, technical and user manuals, grant proposals and news releases. The company also arranges for publication of clients' content in appropriate media outlets. Through the use of these services, companies can better engage with their customers and prospects in a consistent, strategic and compelling way that leads to accelerated business growth and increased visibility, credibility and name recognition in their marketplaces. Since 1995, Trade Press Services has written over 1,000 projects for clients that have been published in more than 600 business magazines, newspapers and journals. Clients have included nationally recognized companies such as 3M and Capital One as well as small entrepreneurial firms. Through Gerri's leadership, Trade Press Services created and uses a performance-based business model, which has resulted in a 100 percent success rate in getting clients published in the magazines they target.
Gerri is a successful entrepreneur, sales and marketing consultant, author and educator whose career spans more than thirty-five years. Gerri holds a Bachelor of Arts degree from the University of California, Santa Cruz. She recognizes the value of a formal education combined with practical, real world business experience. Her expertise is getting the job done… on time. Gerri is a competent planner, detail-oriented organizer and a proactive doer who has a strong commitment to high professional standards that meet and exceed clients' expectations.
Dr. Greg McLaughlin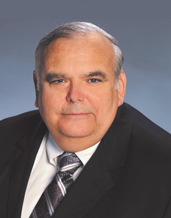 Dr. Greg McLaughlin is a thought leader and practitioner in developing and implementing Informed decision-making. Dr. McLaughlin has held a variety of executive positions and founded a successful consulting firm to assist businesses in implementing timely, accurate, and relevant decision support systems
Greg is a Six Sigma Senior Master Black Belt. Through his mentoring, a net saving of over $300 million was realized by his clients. Many of his projects resulted in developing and launching numerous innovative products and services. He is an extensively published author and acknowledged expert in implementing innovation strategies and applications.
Greg has perfected techniques to identify true data patterns and cycles of data that result in a practical and beneficial solution to complex problems. He has developed the ability to look beyond the numbers to find actionable insights and can forecast perceptions and behaviors with his Predictive Surveys.
Dr. McLaughlin lives in Fort Lauderdale with his wife, Heidi, is an ordained Deacon, has a patent, and is a songwriter with over 30 published songs.
For a no obligation, complimentary consultation, please contact: Marty (516) 816-4464, Email:

[email protected]